Traditional Islamic Adolescence Program
Madrasah Al-Aliyah
What is Montessori Education for the Adolescent?
Maria Montessori observed that the adolescent stage of childhood from 12-18 years is the second most important period of a child's life. During this stage, the child is transitioning from a child to an adult and requires a great amount of guidance and care. The adolescent is seeking to find their own identity and purpose in the adult world. Montessori proposed a very different method of education during this stage known as the Erdkinder (children of the Earth). During this period the children live on a working farm away from their families and the business of the city. Here the children develop practical skills which will enable them to become independent in the real world. 
The Erdkinder concept is not new to Islamic education. For centuries, older Muslim children have attended Islamic boarding madrasahs in various parts of the word. Traditionally, these boarding madrasahs provided the children with practical skills alongside a firm foundation in Islamic subjects such as fiqh, hadith, tajweed, arabic, nahu, quran, tawheed and tasawuf. Many famous scholars and Imams graduated from such madrasahs. However, in the more recent years, traditional madarasah style education has become less available as more and more children enter into mainstream education. A number of traditional madrasahs still operate in countries such as Turkey, Malaysia, Thailand and Indonesia.
The traditional madrasah system, alongside the Montessori Erdkinder program, provides an excellent environment for the Muslim youth to grow and develop into well grounded knowledgeable religious adults.
Madrasah Al-Aliyah: The Islamic Montessori Erdkinder in Malaysia
Madrasah Al-Aliyah started in 2005 with a modest 12 students and now in 2019 homes and educates 145 students made up of both boys and girls aged between 12 and 20.
Al-Aliyah offers an enlightened and holistic approach to education by adopting the Montessori adolescent model of teaching whilst still offering the traditional Islamic pursuits of teaching Quran, Fiqh, tawheed, nahu and Arabic to its students. In addition to this children acquire an impressive skill set including: cooking, woodworking, light construction, dressmaking, domestic management. All these skills enable the children to become adults who are equipped with the actual skills to live in the real world.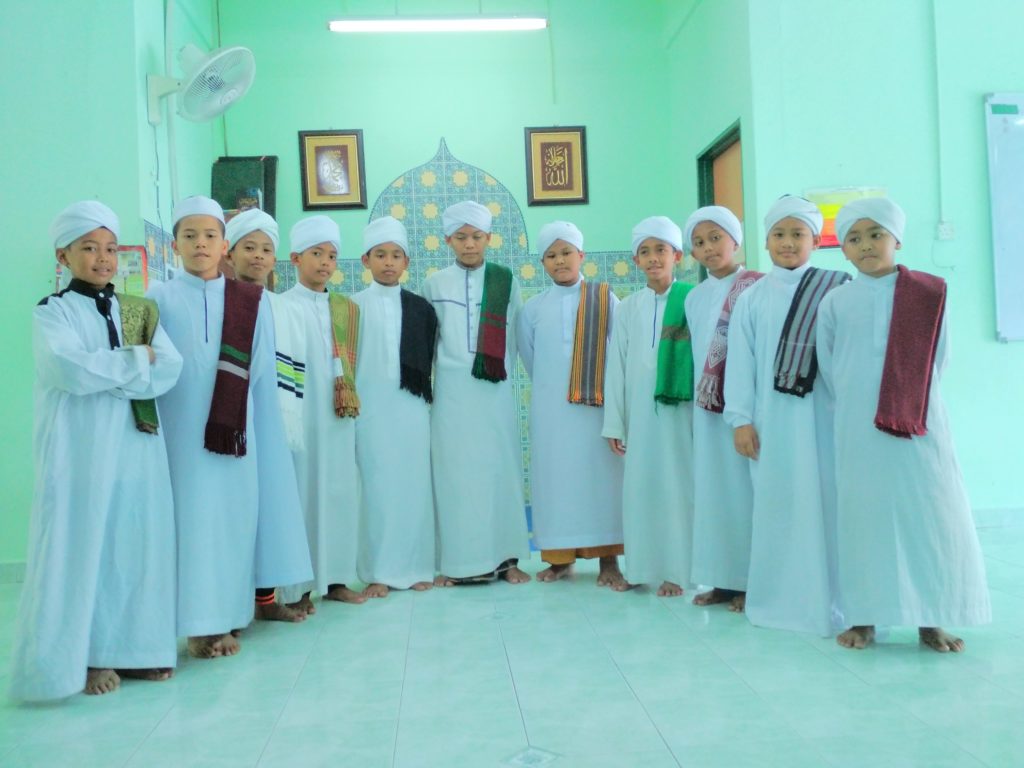 We at Madrasah Al-Aliyah are conscious of skill sets required for students success in this 21st century world. With this in mind a number of projects and initiatives are under development to provide children with experience in basic commerce, the day to day running of a small business, and the responsibilities that come attached to such endeavours. We want our students to have acquired skills that will equip them in managing aspects of life both spiritually and practically.